Though decided to blog regularly, it took a month to post new article. Sheer laziness!! 🙂 I have enough old work to post now as I have found old diary and drawings.  So today here I'm presenting my favourite actor Akshaykumar.
These are done when Akshay was 'Actionking' and I was teenager fan of action movies. Interesting thing is that I was not in art school at that time, but was studying Industrial Electronics. These and few other drawings of Aishwarya led me to change the stream and study art. I was very much fan of them and used to draw them and stick those drawings on walls. After seeing these many friends/relatives advised me to go for 'art side'. I will post those Aishwarya's drawings any other day in separate post. For now, this is dedicated to Akki. Following is done almost 21 years back on  November 29, 1996.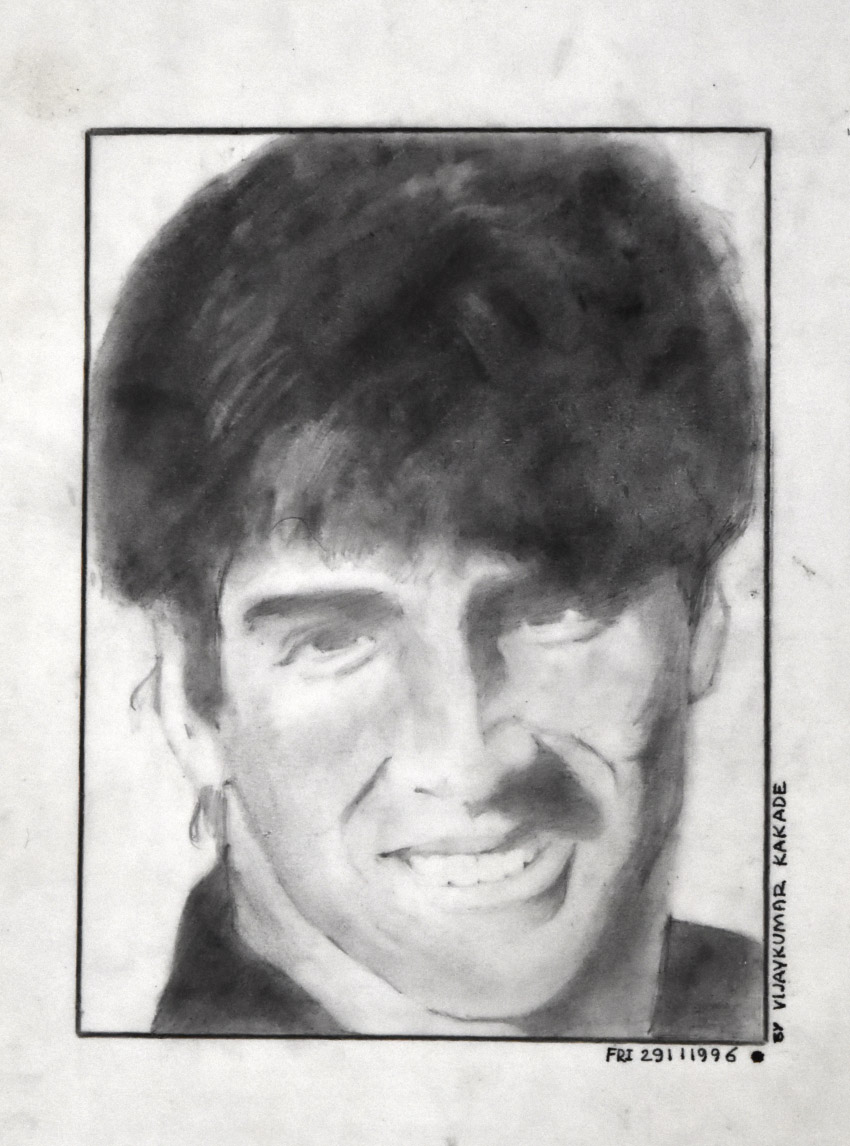 This is done on May 08, 1997. Look at my fondness towards calligraphy/typography, a stylish lettering 'Actionking'. 🙂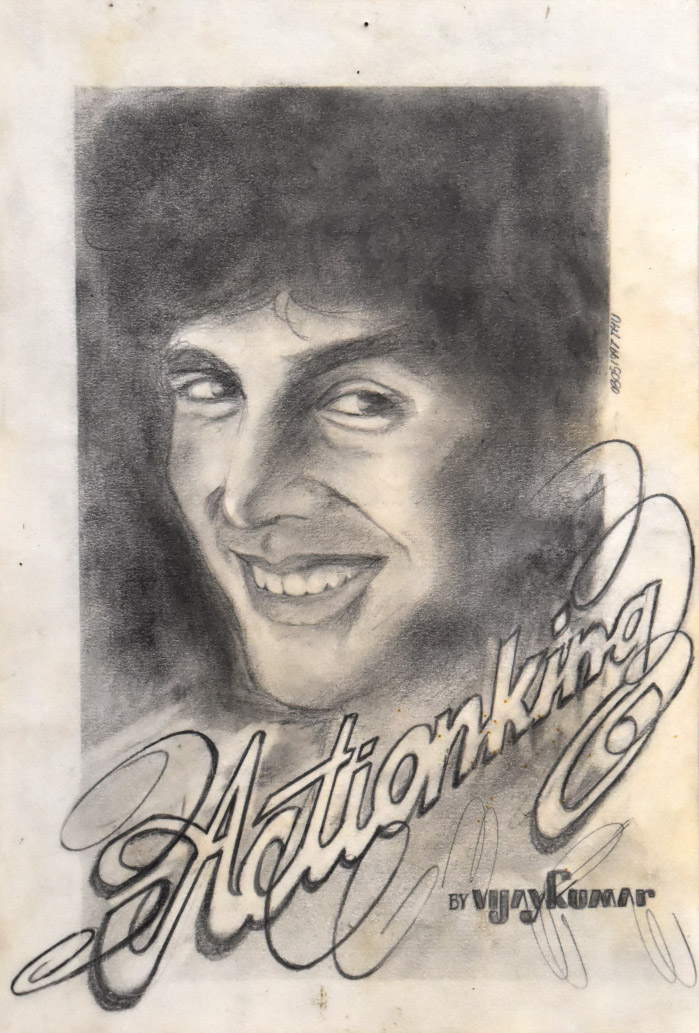 And this is a week after.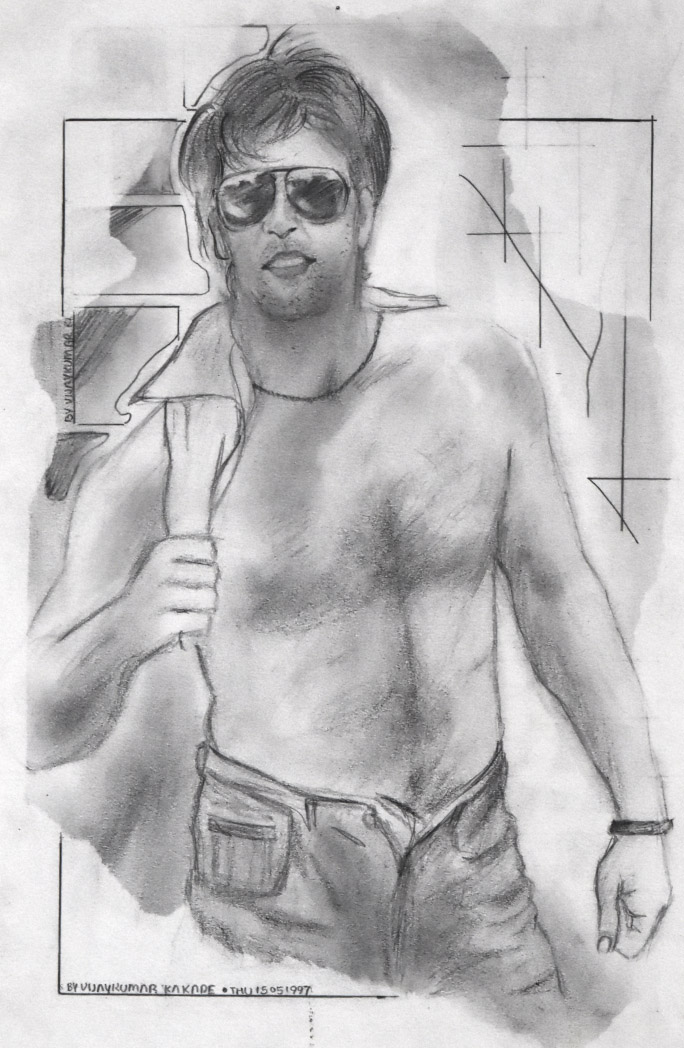 I was such a crazy fan that I cut out Akshay's famous action pose featured in 'Khiladiyon ka Khiladi' from newspaper and stuck it on wall clock's second hand. Though I don't have that clock now I can show the idea using following animation. Check this 'Akshay in action' and that too round the clock. 🙂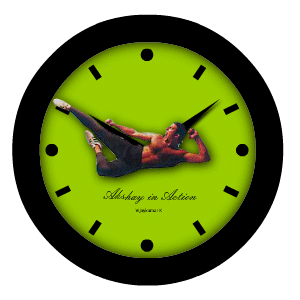 This would be a fun project for kids. They can use their favourite character like Chhota Bhim with 'Gadā'. 🙂 and many similar ideas. 🙂