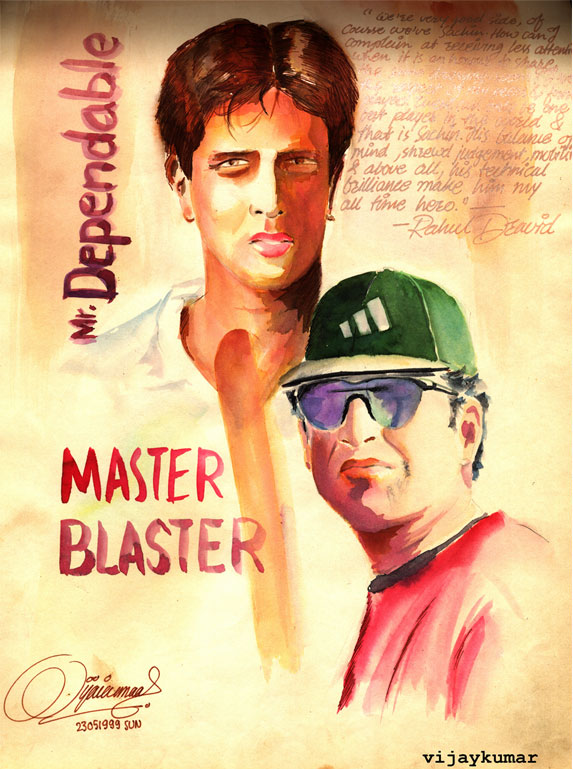 This is an old illustrion done on the very day 'Mr. Dependable' Rahul Dravid and 'Master Blaster' Sachin Tendulkar scored not-out centuries 104* and 140* respectively against Kenya in the world cup match. You can see the date below my guitar signature, 23rd May 1999. Those days, I used to do this stylish signature resembling to guitar for fun. 🙂
On the top-right corner I jotted down Rahul's praising words for Sachin. Few words are not readble in this picture so giving entire comment below.
We're very good side, of course we've Sachin. How can I complain at receiving less attention when it is honor to share the same dressing-room. I've the respect of my peers and former players. There can only be one best player in the world and that is Sachin. His balance of mind, shrewd judgement, mobility and above all, his technical brilliance make him my all time hero. – Rahul Dravid
This was Sachin's special inning against the backdrop of his father's demise.