Latest from blog…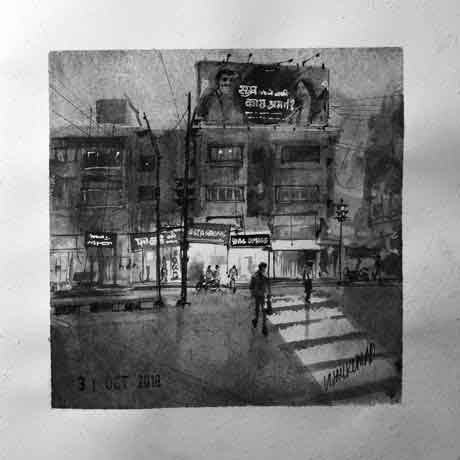 Inktober 2018. Day 31. Showing Nal Stop Signal on Karve Road, Pune. And this is the signal to stop this month long activity as today is the last day of this year's Inktober, finally!! Happy to finish this successfully. Time to rest for few days. Enjoyed!! 🙂 Putting all the 'Making Videos' at one place. […]
Book release
A very well written book by Lucius Lobo and illustrated by Vijaykumar Kakade. This book aims to paint a picture of prevailing cyber threats using real incidents. In seven chapters it explains why cyber risks occur, what form they take, and how they affect cybercitizens as individuals, employees, citizens and parents. Click on book cover image or here to download your free copy.
Store
When decorating your home or office, wall art is the simplest and most effective way to transform the mood of any space and create a professional, finished look in minutes.
Here I'm launching my store of paintings, photographs, and illustrations for sale. Decorate your home and accessorize your life with my artworks. Shop for museum-quality wall art, coffee mugs, iPhone cases, Galaxy cases, portable battery chargers, zip pouches, tote bags, throw pillows, duvet covers, shower curtains, bath towels and various items.
Click here or link given above in the navigation menu to visit the store.